Buenas tardes Padres/Tutores de DSS, Esperamos verlos el 24 de agosto en nuestra reunión de Organización de Padres y Maestros de Título 1. Nos reuniremos en la cafetería a las 5:30 p.m.
Good afternoon DSS Parents/Guardians, We look forward to seeing you on August 24th at our Title 1 PTO Meeting. We will meet in the cafeteria 5:30 p.m.
DSS First Day of School August 1, 2022 Classes start at 8am
DSS Open House Friday, July 29, 2022 3 - 5pm
DSS Resource, Achieve and Mrs. Ramirez supply Lists
DSS 5th through 6th grade supply lists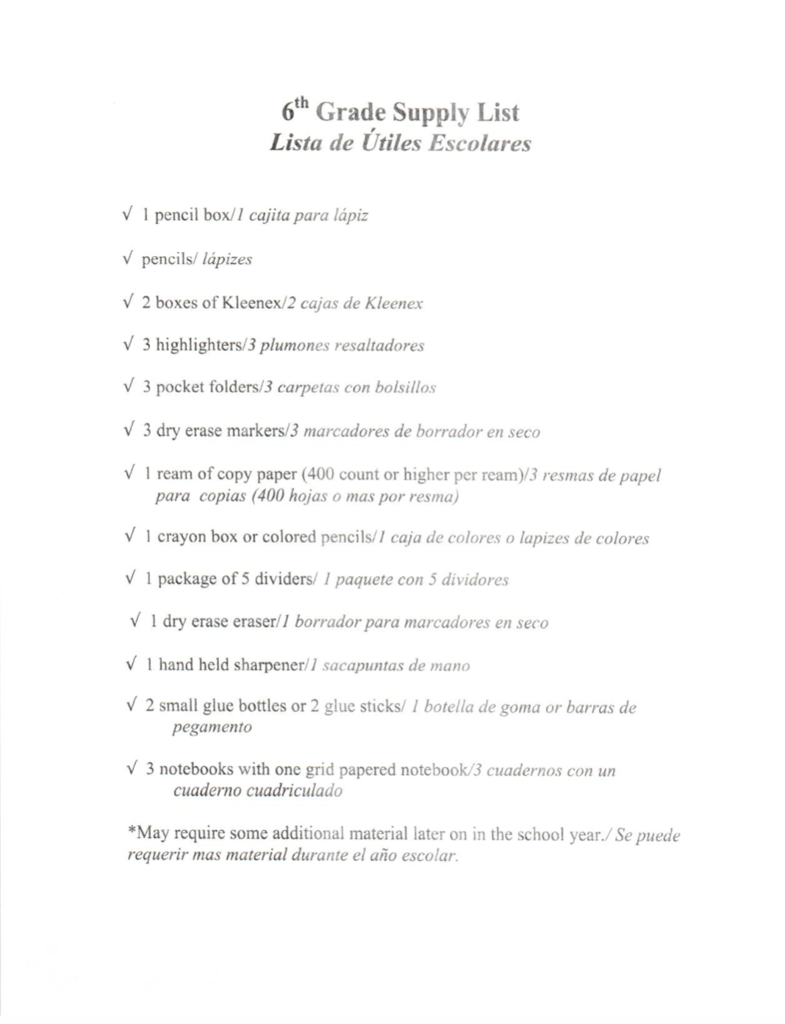 DSS Kinder through 3rd grade supply lists
DSS STEM Summer Camp June 1st - 23rd 8:00 am - 12:30 pm
No school Friday, April 15, 2022
DSS Read Across America Spirit Week 2022
Kindergarten Enrollment is now open! Call (928) 341-6300 to make an appointment or to get information on how to register your child online. Student must be 5 years old on or before August 31, 2022 to enroll.
No classes Monday, January 16, 2022
DSS Winter Posada on Wednesday, December 15, 2021 from 5:30 pm to 7:30 pm.
DSS Holiday Spirit Week from December 13 - 17, 2021. If your student(s) will not participate, they need to come to school in uniform.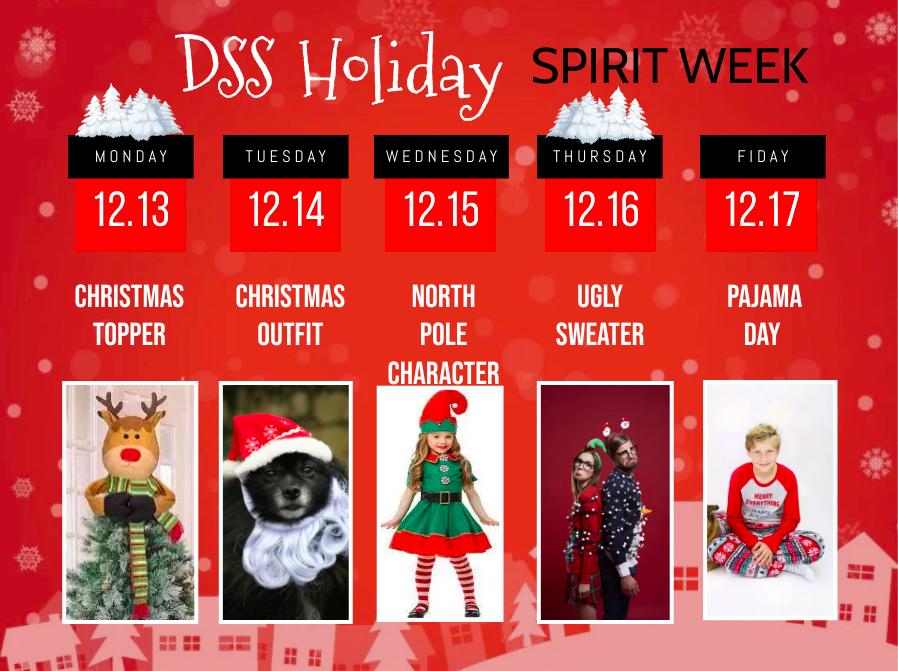 Galileo Testing Week December 13-17, 2021 at Desert Sonora Elementary School
Thanks to all staff that donated food items for our Desert Sonora families! ❤️
The Realty Agency, Team Paredes, contributing to our yearly Hams for Hawks drive. Thank you Nabile Paredes, Laura Lomelí, Melina Espíndola and Gaby DeLa Fuente for your generosity. You will make our DSS families very happy this Thanksgiving!!!
Next week November 8 - 12, 2021 will be half days all week. Parent Teacher Conferences November 09 - 10. Thursday, November 11, 2021 there will be no school (Veteran's Day.) La proxima semana del dia 8 al 12 de Noviembre del 2021 los estudiantes estaran saliendo temprano. Habra conferencias de padres y maestros el dia Martes 9 de Noviembre y Miercoles 10 de Noviembre. El dia Jueves 11 de Noviembre no habra clases en observancia del dia de Veteranos.
COVID-19 Vaccine is now available for children 5 - 11 years old. Sunset Health Clinic in both North Yuma and San Luis AZ will have a drive thru event. 1st dose will be November 13, 2021 and 2nd dose will be December 4, 2021. Please see flyer attached for times and locations.
Desert Sonora's Open House will be held this Friday, July 30th, 2021 from 4 - 6 pm. Come and meet your child's teacher and visit their classroom. We will provide important information for dismissal and safety procedures. (For safety purposes, Parents will have access to the building during this evening event but we will be limiting access to Students Only during our school days, including the first day of school.) Thank you! Welcome back Hawks to the 2021-2022 School Year! See You Friday!