Happy Thanksgiving Break! Felices vacaciones de Acción de Gracias!
Congratulations to our teacher and staff of the month!!!
Hello DSS Parents/Guardians! We would like to cordially invite you to join your child to our Thanksgiving Luncheon on Thursday, November 16. Click on the link to find information regarding the luncheon. Please contact the DSS office if you have any questions. Thank you. Hola Padres/Tutores de DSS! Nos gustaría invitarlo cordialmente a acompañar a su hijo a nuestro almuerzo de Acción de Gracias el jueves 16 de noviembre. Haga clic en el enlace para encontrar información sobre el almuerzo. Comuníquese con la oficina de DSS si tiene alguna pregunta. Gracias.
https://drive.google.com/file/d/15cvDaQ0uO0TGnm80ovq1ggSj4chafLUl/view?usp=sharing
We are excited & proud to announce that Desert Sonora earned an "A" on the 2022-2023 AZ School Report Card! Thank you students & staff for all your hard work! ¡Estamos emocionados y orgullosos de anunciar que Desert Sonora obtuvo una "A" en el informe de calificaciones escolares de AZ 2022-2023! ¡Gracias estudiantes y personal por todo su arduo trabajo!
Join our DSS Fall Festival!
Enjoy your Fall Break! ¡Disfruta tus vacaciones de otoño!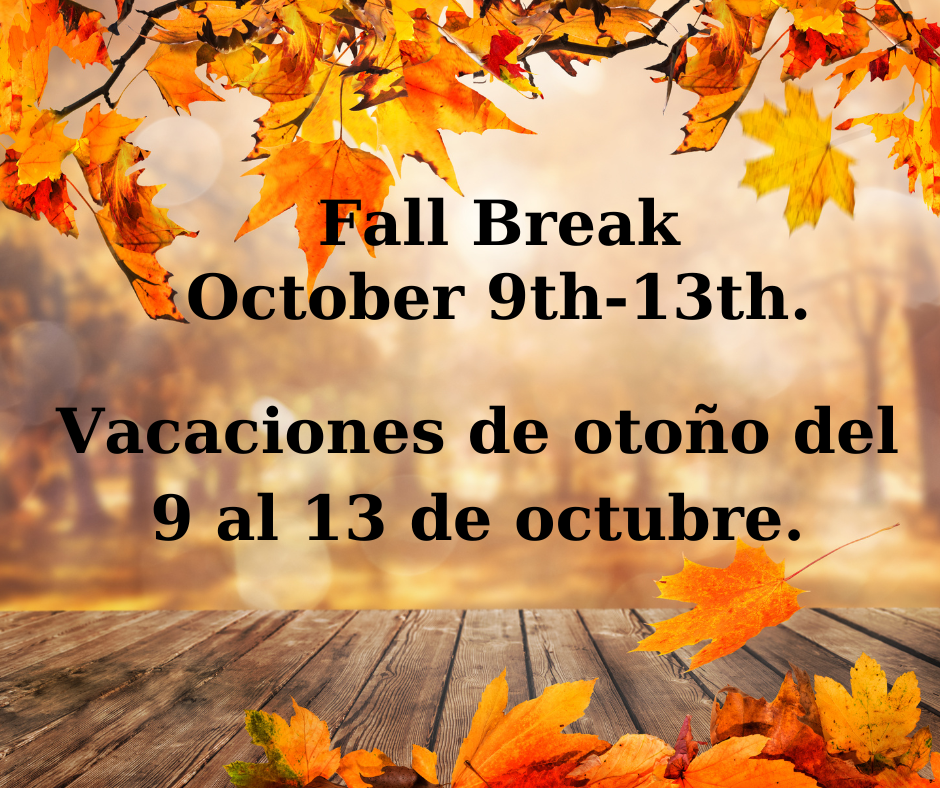 Thank You Hawk Families for attending our DSS September PTO Meeting! We hope you enjoyed our student performances, presentations, & watching your children receive their certificates, as well as the salsa contest🌶️🥑🙌🏼 Congratulations to Mrs. Batiz & Mr. Medina for being selected as our teacher and staff member of the month👏🏼 ¡Gracias a las familias por asistir a nuestra reunión de PTO! Esperamos que haya disfrutado de nuestras presentaciones estudiantiles y de ver a sus hijos recibir sus certificados, así como del concurso de salsa.🌶️🥑🙌🏼 Felicitaciones a la Sra. Batiz y al Sr. Medina por ser seleccionados como nuestro maestro y miembro del personal del mes.👏🏼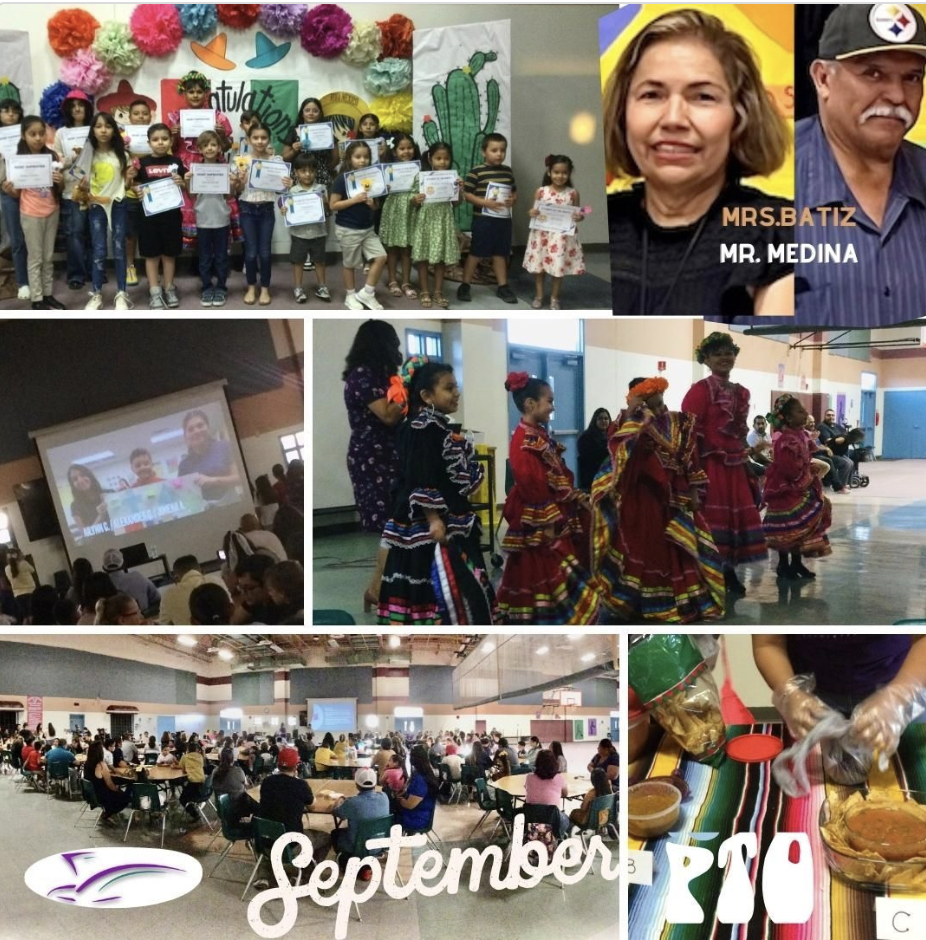 Let's celebrate our September Birthdays! A celebrar los cumpleaños de septiembre!
September PTO meeting this week! Reunion de la organizacion de padres y maestros esta semana!
🌶Desert Sonora Salsa Contest!🌶 Concurso de Salsa en Desert Sonora!🌶
Congratulations to our Teacher Hawks!!! We had 4 recipients of the APS Supply My Class grant.🍎🤩🙌🏼 #apssupplymyclass
Join us as we celebrate Hispanic Heritage! Únanse a nosotros celebrando nuestra herencia Hispana!
Desert Sonora's PTL is now taking orders for Spirit Shirts. Shirts are $13. The last day to return the order forms sent with your child is September 11! PTL de Desert Sonora ahora está recibiendo pedidos de Spirit Shirts. Las camisas cuestan $13. ¡El último día para devolver los formularios de pedido enviados con su hijo es el 11 de septiembre!
Parent/Teacher Conferences next week! ¡Conferencias de padres y maestros la próxima semana!
Remember, Monday, September 4th is Labor Day and classes will not be in session. Recuerde, el lunes 4 de septiembre es el Día del Trabajo y no habrá clases.
Congratulations to our Teacher and Staff for the month of August! Hawks SOAR!!! ¡Felicitaciones a nuestra maestra y personal de el mes de agosto!
Please join us for our Title 1 & August PTO Meeting at our DSS Cafeteria on August 24, 2023 @ 5:30 P.M. Estan invitados a nuestra junta de PTO y Titulo 1 que se llevara acabo el Jueves, 24 de agosto en la cafeteria de DSS a las 5:30 P.M.
Congratulations to our HAWKS! (Jimena Abundis, Daleyza Figueroa, Aidaly Rodriguez & Lia Ximena Molina) Yesterday, they were recognized by the Regional Center for Border Health for their artwork in the 2023 Binational Clean Air Calendar. Thank you, Mrs. Valtierra for encouraging our students to participate! ¡Felicitaciones a nuestros HALCONES! (Jimena Abundis, Daleyza Figueroa, Aidaly Rodríguez & Lia Ximena Molina) Ayer fueron reconocidas por el Regional Center for Border Health por su trabajo artístico en el Calendario Binacional de Aire Limpio 2023. ¡Gracias, Sra. Valtierra por animar a nuestros estudiantes a participar!
Hola padres/tutores de DSS, Nos gustaría anunciar que los cumpleaños de agosto se celebrarán el 25 de agosto durante los últimos 30 minutos del día escolar. Si va enviar golosinas, recuerde compartir golosinas compradas en la tienda. ¡Gracias!
Hello DSS Parents/Guardians, We would like to announce that August birthdays will be celebrated on August 25th for the last 30 minutes of the school day. If you are sending treats, please remember to share store bought goodies. Thank You!