EDIT MAIN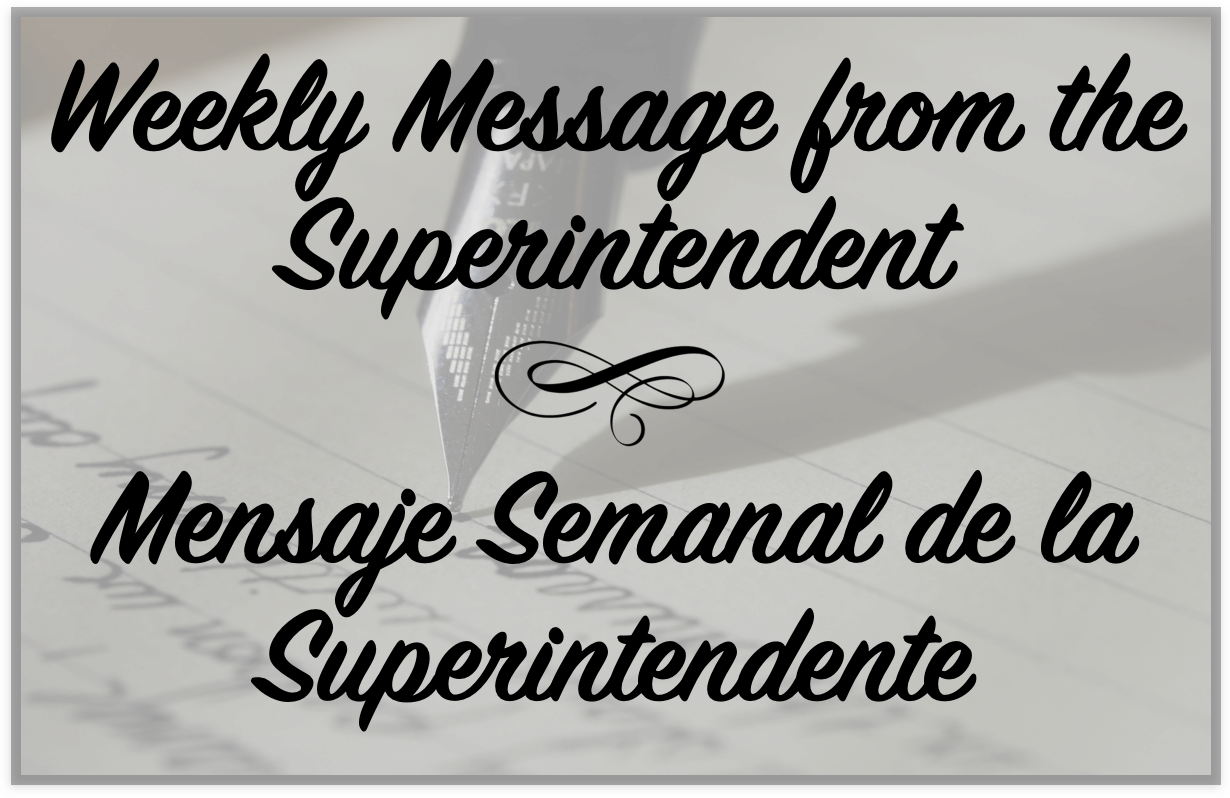 9/9/2020
Dear Somerton Friends and Family,
Last night the Somerton School Governing Board decided to plan to remain in Distance Learning until after Winter Break.
We hope to
be sure the current Arizona Department of Health Services benchmark trend prevails
avoid disruption during flu season and risk of exposures over holidays with families
and most of all to continue the momentum we are gaining in learning by not disrupting the current system.
Each school will expand supervision provision as able.
We expect in January to be able to open using Phase 3 protocols (avoiding Hybrid altogether). This means all students will be encouraged to return to campus, but we will have preventative measures in place. If you are interested in the different phases, plans and preventative measures, you are welcome to review our Reopening Plans. They are on our web site and we recently added a Spanish version.
Stay safe and healthy!
Laura Noel, Ed.D.
Superintendent
Somerton School District #11
---
Estimados amigos y familias de Somerton:
Anoche la Mesa Directiva Escolar de Somerton decidió permanecer en Aprendizaje a Distancia y volver a clases después de las vacaciones de invierno.
Queremos esperarnos a volver a clases en persona hasta enero para así poder
asegurarnos que continúe la tendencia actual de las medidas de riesgo de COVID del Departamento de Servicios de Salud de Arizona
evitar interrupciones durante la temporada de gripe, así como evitar el riesgo de exposición durante la temporada de fiestas, como el Día de Acción de Gracias y Navidad.
y sobre todo para continuar con los logros que hemos conseguido en el aprendizaje y no interrumpir el sistema actual.
Cada escuela ampliará los servicios de supervisión en la escuela según sea posible.
Esperamos que en enero podamos volver a clases siguiendo los protocolos de la Fase 3 (evitando la fase híbrida por completo). Esto significa que todos los estudiantes deben regresar a su escuela donde tendremos medidas preventivas. Si está interesado en tener información sobre las diferentes fases, planes y medidas preventivas, usted puede leer el Plan de Reapertura de las escuelas de Somerton en nuestro sitio web. Recientemente agregamos una versión en español.
¡Manténgase sano y salvo!
Laura Noel, Ed.D.
Superintendente
Somerton School District #11